Health Examinations for Student Visa
When you are applying for a student visa to Australia, you may be required to go through medical examination as one of the requirement. The result will be assessed if you meet the health requirement set by the Australian government.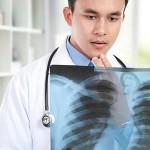 The type of health examination is different for residents of each country, there are a few factors that decide which you have to undergo, such as:
–          Length of intended stay in Australia
–          Country level of tuberculosis
–          Any significant medical conditions
Once you have lodged the visa application, a case officer will contact you and advise which health examination you need to complete.
If you are residents from any of these countries listed below, you are not required to go through any medical examination.
Albania, American Samoa, Andorra, Aintigua and Barbuda, Aruba, Australia, Austria, Bahamas, Barbados, Belgium, Bermuda, British Virgin Islands, British West Indies, Canada, Cayman Islands, Channel Islands, Cook Islands, Costa Rica, Cuba, Cyprus, Czech Republic, Denmark, Falkland Islands, Faroe Islands, Finland, France, Germany, Gibraltar, Greece, Greenland, Guadeloupe, Grenada, Iceland, Ireland, Isle of Man, Israel, Italy, Jamaica, Jan Mayen, Jordan, Liechtenstein, Luxembourg, Malta, Martinique, Monaco, Montserrat, Netherlands, Netherlands Antilles, New Zealand, Norway, Oman, Pitcairn Islands, Puerto Rico, Saint Helena, Saint Barthélémy, Saint Kitts and Nevis, Saint Lucia, Saint Martin, Saint Pierre and Miquelon, San Marino, Slovakia, Slovenia, South Georgia and South Sandwich Islands, Svalbard, Sweden, Switzerland, Tokelau, United Arab Emirates, United Kingdom and Northern Ireland, United States of America, United States Virgin Islands, Vatican City.
Residents of other than those listed country might need to go through a chest x-ray, or a full medical examination. If you are not sure about the procedure, talk to one of our staff, and we will explain it in more detail.