Cheap Course in Sydney – Australia

Cheap Course in Sydney
Registered education and migration agency in Sydney, Melbourne, Perth, Brisbane and Adelaide. We offer the complete list for cheap short course in Sydney for international students from most universities and colleges. Student visa lasts for 1.5-2 years. Click below to see each course's detail such as requirement, pricing, and duration.

Hours:Monday-Friday 10AM – 5PM
Price Range:$1,500/ 3 months
4.9
/
5
stars – based on
343
reviews
Why Studying in Sydney?
Short courses in English, Accounting, Business, Hospitality, Tourism, Children's Services, Fitness, , I.T., Management, and Marketing
Fees starting from $1,200 per term
3 months tuition fee payment
Located in Sydney CBD
CRICOS approved courses for International Students
Flexible class, 1 – 1.5 days study per week
1 – 2 years student visa
Easy Entry Requirements
New intake every month
Cheap Business course in Sydney
Available in Certificate III in Business Administration for 6 months, Certificate IV for 6 months, and Diploma of Business Administration for 6 months. All courses are CRICOS registered.
Pricing starts from AUD 1,200/ 3 months
Rating : 4.9/ 5 stars – based on 238 reviews
Full detail : http://www.cheapcourse.com.au/cheap-business-course-sydney/
Cheap Accounting course in Sydney
Available in Certificate III in Accounting Administration which lasts for 6 months, Certificate IV in Accounting for 9 months, Diploma of Accounting for 9 months, and Advanced Diploma of Accounting for 6 months. All courses are CRICOS registered.
Pricing starts from AUD 1,500/ 3 months
Rating : 4.8/ 5 stars – based on 156 reviews
Full detail : http://www.cheapcourse.com.au/cheap-accounting-course-sydney/
Cheap Tourism course in Sydney
Available in Certificate III in Tourism which lasts for 52 weeks (1 year), and Diploma of Tourism for 52 weeks (1 year). Our course is CRICOS registered
Pricing starts from AUD 1,600/ 3 months
Rating : 4.7/ 5 stars – based on 103 reviews
Full detail : http://www.cheapcourse.com.au/sydney/cheap-tourism-course-sydney/
Cheap Fitness course in Sydney
Available in Certificate III which lasts for 39 weeks (9 months), Certificate IV for 39 weeks (9 months), and Diploma of Sport & Recreation Management for 52 weeks (1 year). All courses are CRICOS registered.
Pricing starts from AUD 1,890/term
Rating : 4.3/ 5 stars – based on 79 reviews
Full detail : http://www.cheapcourse.com.au/sydney/cheap-fitness-course-sydney/
For all the cheap course and college in Sydney detail,

Click Here
Summary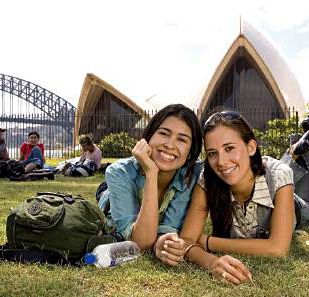 Author Rating





Brand Name
Product Name
Price
Product Availability